Saponara Brain & Spine Center  FAQ
The most common questions from new and current functional neurology and chiropractic patients. Here are some answers…
What is Functional Neurology?
Functional Neurology utilizes the most recent findings in clinical neuroscience, which is the study of how the brain functions. It focuses on improving the function of targeted pathways in the brain through very specific applications or methods to treat brain dysfunction. Functional Neurology applies this knowledge to improve neurological function and create new neural pathways through neuroplasticity. These treatments can include any of the following stimuli, alone are combined, in many forms… visual, auditory, motor, cognitive, sensorial, manipulative, proprioceptive, etc.
What Happens on the first visit?
Treatment plans are highly individual and specialized with no two patients alike, we gather the information primarily from an extensive neurological exam, that lasts approx. 90 minutes. From that point we determine what capacity the patient has, to pursue any other adjunctive testing, which is an additional 90 minutes. We then will get a baseline VOG, and again proceed accordingly to other baseline testing, as long as the patient can tolerate it, and not become fatigued, at which point we stop and evaluate.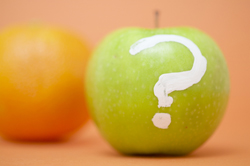 What is Chiropractic?
There are many definitions to the above question do to the countless number of philosophies in Chiropractic. My definition is very simple and based on straight forward anatomy and physiology:
Through the use of a chiropractic manipulation you aid the body in restoring normal joint function to an involved area, which in turn provides increased blood supply, relieves stress from surrounding tissues, reduces inflammation, and aids in restoring normal neurologic feedback/function.
What is EPAT (Shockwave  Therapy)?
EPAT stands for Extracorporeal Pulse Activation Technology, another name is Shockwave Therapy.  The instrument uses the principle of sound wave, the massage effect directly reaches the SMA fascia layer, which can pull out the fascia and muscles, and fundamentally solve a series of sub-health problems caused by muscle strain.  It affects the tissue in the following ways: Cells: Enhance the permeability of cell membranes by increasing ion channel activity, promoting cell division, and stimulating the production of cytokines.        Blood vessels in muscles and muscles: Improve blood circulation, increase growth factor β1, and enhance mitosis of osteoblasts.  Nitrogen oxide system: accelerates the remodeling and healing of bones.  Improve microcirculation and metabolism.  Promotes the dissolution of calcified fibroblasts.  Promotes the synthesis of collagen.
Reduce tissue tension.  It has an analgesic effect.
What happens on the first visit?
The first thing you'll notice is the personalized care we provide. After completing the necessary paperwork, you'll be given a complete and thorough exam. This exam will be at least 60 – 90 minutes, and consist of a complete history, orthopedic and neurologic exam, review of any existing MRI/X-Ray, and most importantly a complete review of findings.
Following the review of findings treatment is given. There is no rush in our office, especially when it comes to the exam, and your treatment, we take this very seriously. Read more about what you can expect on your first visit.
How do I pay?
In order to provide you with the highest quality of care and the outcomes that you desire, we offer a cash-pay model. We have a flat rate for our initial exam/treatment, and a flat rate for treatments there after, it is one rate regardless of the amount of time Dr. Saponara spends with you, or the number of services we provide during that visit.
Depending on the insurance plan that you have selected, you may be able to seek reimbursement.  We will print you out a receipt which will include diagnostic and procedure codes for this purpose.
Can functional neurology or chiropractic cure everything?
Simply… NO. There are limits in every profession, knowing those limits is what's best for the patient. If at any time during an initial exam, Dr. Saponara doesn't feel you could be helped by functional neurology or chiropractic, he will refer you to the appropriate specialty.
Is exercise important?
Stretching and strengthening exercises are two of the most important things in conditioning an area to prevent repetitive injuries. The more mobile and stronger you are generally the less problems you'll have, regardless of the area.
Call our Hilton Head functional neurology/chiropractic office to make an appointment, so we can help you and your family!
---
Hilton Head Functional Neurologist and Chiropractor | (843) 681-8001